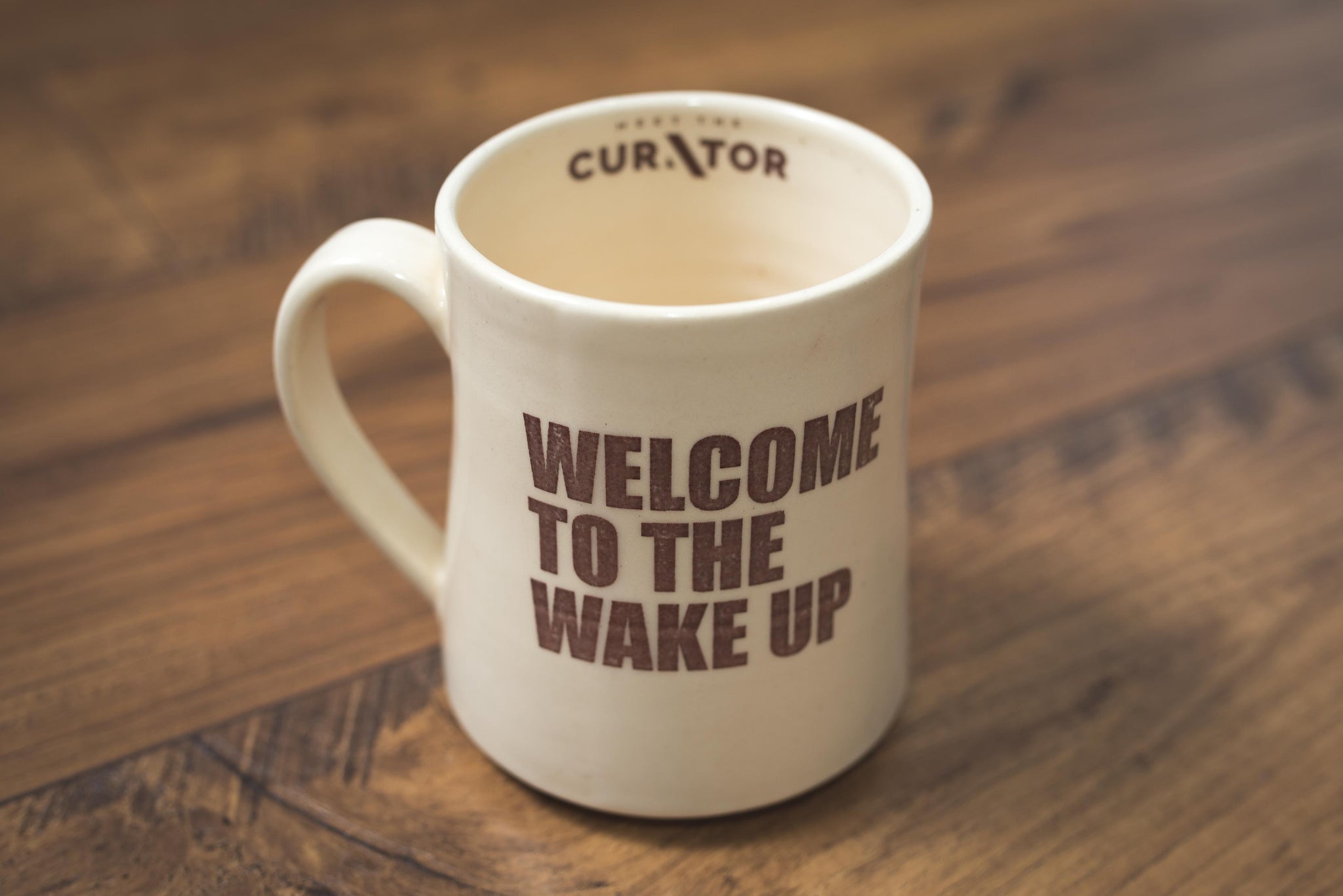 Wake Yo Punk Ass Up - Coffee Mug
Maybe you are starting your day with a piping hot cup of coffee.
Or Maybe you're bundling up during the cooler nights with a cup of hot cocoa.
Or Maybe you just want something to hold that new cocktail you found online and need a pick me up.
Whatever it is you're looking for Meet The Curator's Wake Yo Punk A** Up mug is for YOU. 
Handmade with love and attention by the famous ceramist, Lindsey Augustine of WareClay. 
 Product Details
Handmade 
16 Oz. 
Free Shipping Included (DISCOUNT CODE - CURATOR) 
Care Instructions
Dishwasher and Microwave Safe
**Recommend Handwash